Did you know that 60% of the adult human body is made up of water?* My mother always used to say "if you are thirsty you are already dehydrated". Is that true? Not sure, but I do know that smoking undoubtedly dehydrates your lips, skin, body etc. With the weather heating up here on the East Coast we have gathered up all our tips and hacks on how to stay hydrated inside and out! 
On the outside…
Lips-
Keep your lips smooth and hydrated by using a simple DIY sugar scrub-> Once a week mix 1 tsp coconut oil + 1 tsp sugar + ½ tsp honey in a small bowl. Gently rub the scrub in a circular motion over lips for 1-2 mins and rinse. Follow up with a thick lip balm or vaseline and enjoy smooth hydrated lips.
Be sure to always keep lip balm in your stash kit and apply post smoke to keep your pout looking pink. We LOVE this CBD Grapefruit Eucalyptus Lip Balm from The Healing Rose.
Face-
Face Oil- Try adding a face oil to your skincare routine. Oil on my FACE, say WHAT?! Hold up, wait a min face oils have been used for years and have recently become more trendy in skincare. Here is a great article about how to start properly adding face oils. Check out CBD infused Lit facial oil from Kana skincare for the perfect self canna care routine. 
Coconut oil- Use coconut oil as your makeup remover. Gently massage a small amount over your face concentrating on your eyes and lips. Using a clean warm damp washcloth to gently wipe away oil and makeup. Wash and moisturizer as normal. 
Cold Water- This is an age-old beauty hack I read that Joan Crawford swore by. Simply splash your face with icy water 25 times. The cold water reduces puffiness, tightens pores, and promotes blood circulation making your skin look plump and hydrated. 
Body-
Dry brush! Before getting started check out THIS how-to guide from Mindbodygreen to learn the perfect method. Hit your bong and take a few moments to do this before every shower to eliminate dry skin and help with lymphatic drainage. It also feels nice and after, your skin is so soft. After you shower, dry off and apply lotion while your skin is still warm to lock all the moisturizer in. We love Jergens Hydrating Coconut Body Moisturizer.
You can also use coconut oil as a body moisturizer! Just make sure you let it absorb fully before you sit on your nice couch/bed etc
Feet- Soak feet in warm water with your favorite bath salt or essence oil. Dry and slather in Vaseline, put on two pairs of clean socks and smoke a joint and go to sleep. In the morning remove socks to reveal soft moisturized feet. 
Hands- Dry cracked skin on your hands? Give your hands some TLC with this easy trick! Just like what you did with your feet above take Vasaleane or a thick healing cream such as THIS ONE by First Aid Beauty and heavily coat your hands. Slip-on some cotton gloves or clean socks and go to sleep. Remove socks in the morning and enjoy your soft moisturized hands.
On The Inside-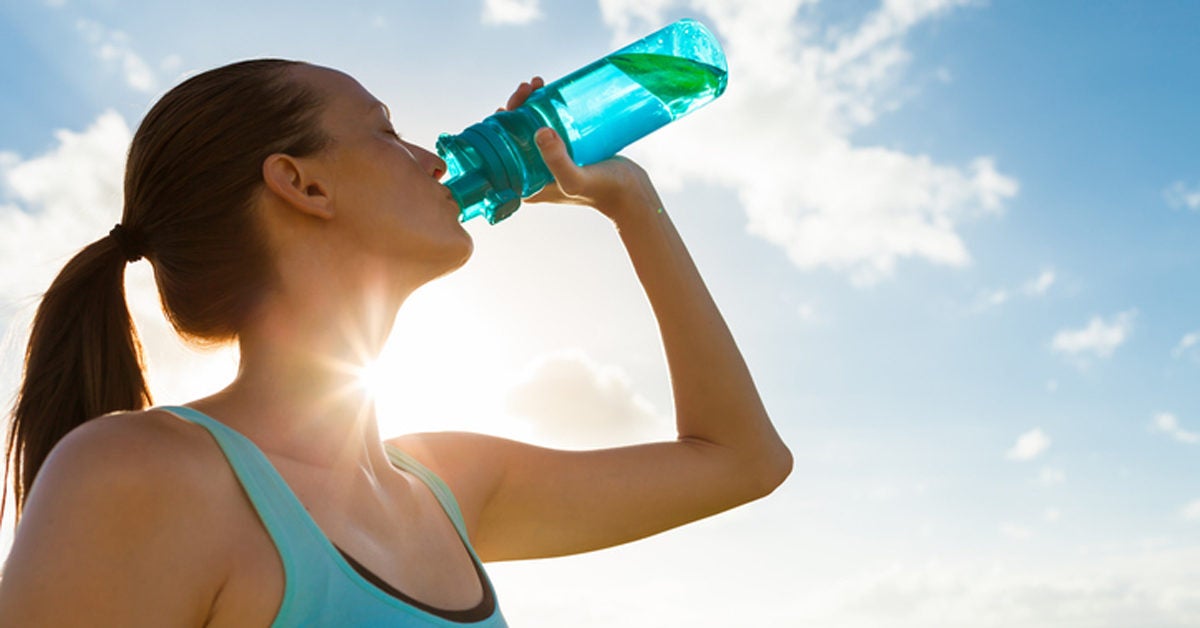 #1 DRINK WATER-
Invest in a good water bottle/cup. Make sure you get one that works best for you because you should plan on carrying it around all day. You can get one that has times stamped on the side so you can easily track how much water you're drinking or you can just do that math on the bottle you love. IE I have a 24oz cup so I know I need to drink AT LEAST 3 full refills to hit my daily water intake. 
We love this cup from Reduce ( because you can remove the straw and sip from it, it's sweat-proof and 24oz is the perfect size for us. Swell bottles are great if you're looking for something to just throw in your backpack. We LOVE anything from Yeti as well! Yeti's are no leak and keep your beverage cold/hot for legit forever. They are on the pricier side but if you are responsible enough not to lose it (no judgment we aren't haha) they are 1000% worth the investment. 
Hydrate in the AM- Fill your bottle or cup with water add some mint or lemon juice etc and leave it on your nightstand. First thing when you wake up, take a chug. Stretch, sip, make your bed, chug, etc by the time you make it to the Kitchen to make your coffee you will have already consumed your first glass of the day!
Adjust the temp- Drinking room temp water is actually better for your digestion helps with circulation and detox. Coldwater shrinks your blood vessels which can restrict your digestion.  Our bodies prefer room temp or warm water. We love mixing filtered water with warm water from a kettle with lemon juice and mint. It's like lukewarm tea and we feel like it's so much easier to drink.
Water IT down- Love juice? Simply pour ¼-½  glass your favorite juice and replace the rest with water. 
Suck it- Considering a cup/bottle with a straw for easy access. Both the Yeti and the Reduce cup listed above have straw options or get yourself some reusable straws from amazon.
Add CBD- Products by CBD Living are hydrating, delicious, and full of CBD. Products include flat water and sparkling fruit flavors. or use a CBD tincture like the ones by Humbult Athothicary to create your own sparkling beverage like this Blueberry Cherry Spritzer.
---
With these tips you are sure to stay hydrated all year round! Which one was your favorite? Did we miss any tips that you love? Tell us in the comments below so we can try them out! 
*Fact according to http://www.usgs.gov